Most of your travel plans are likely on hiatus due to the COVID-19 pandemic, but eventually, the flights will resume, the borders will open, and you'll be ready to start planning your next getaway. And if you use this period to turn your everyday spending into flexible travel rewards points, you may not have to pay out of pocket for your future flights and hotels.
The Discoverer has partnered with The Points Guy affiliate network for our coverage of credit card products. The Discoverer and The Points Guy may receive a commission from card issuers. The offers mentioned below are subject to change at any time and some may no longer be available.
Chase's Ultimate Rewards is one of our favorite travel rewards currencies, because you can use your points to book travel directly through the Chase travel portal (think Expedia, but you can pay for everything with your points), or transfer them to over a dozen participating airline and hotel programs, which can often result in lucrative redemptions that stretch your points even further. It's this flexibility that led The Points Guy to value Ultimate Rewards Points at $.02 each.
Signing up for a Chase Sapphire Preferred Card, Chase Sapphire Reserve, or Chase Ink Business Preferred card is the first step towards earning Ultimate Rewards points, but if you want to maximize the size of your stockpile by the time the COVID-19 crisis wanes, you'll need to add a few more cards to your wallet, and know when to use them.
The Chase Trifecta
Chase's Sapphire, Ink, and Freedom credit card lines all technically operate within the Ultimate Rewards ecosystem, but they aren't all the same:
Sapphire: This is Chase's consumer travel rewards credit card line, consisting of two cards: The Sapphire Preferred ($95/year) and the Sapphire Reserve ($550/year). Both of these cards earn Ultimate Rewards points, but you're only allowed to have one or the other.
Ink: The Ink Business Preferred card is designed for small business owners or sole proprietors (even if all you do is drive rideshare or deliver food for a delivery app). It carries a $95 annual fee, earns bonus points on a variety of business-friendly bonus categories, and earns Ultimate Rewards Points. There are also two no-annual-fee Ink cards that earn cash back instead of Ultimate Rewards Points, which we'll address later.
Freedom: The Chase Freedom and Chase Freedom Unlimited cards are not, by themselves, Ultimate Rewards-earning cards. They're both no-annual-fee cash back cards with different bonus point structures. But if you have a Sapphire card or an Ink Business Preferred card on your Chase account, you'll be able to turn your cash back into more valuable Ultimate Rewards points at a rate of $.01 per point. For example, $100 of cash back could be turned into 10,000 Ultimate Rewards points, which could in turn be converted into 10,000 Southwest Rapid Rewards points, or 10,000 United MileagePlus miles, or 10,000 World of Hyatt points.
Step 1 - Pick a Sapphire Card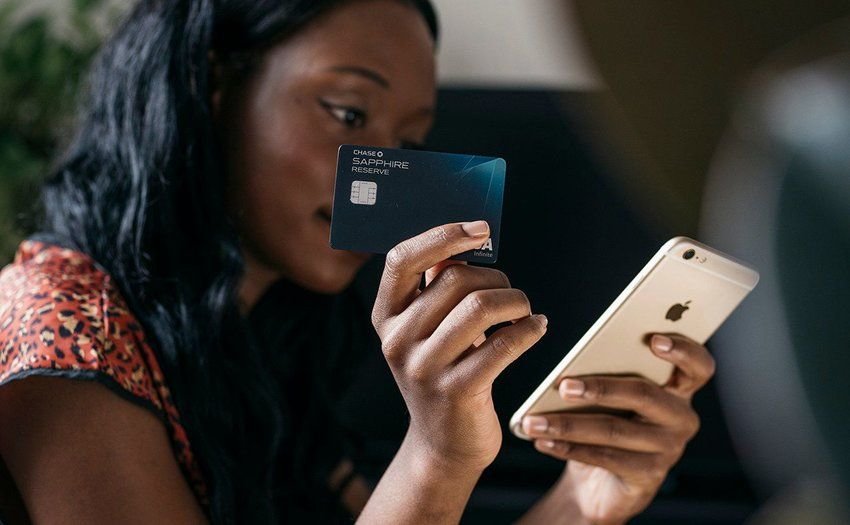 Most peoples' first choice (and one that you've quite possibly already made) will be whether to apply for the Chase Sapphire Preferred or the Chase Sapphire Reserve. We've written extensive reviews about both cards, and there are arguments to be made for both, but we think that the Reserve's extras like its $300 annual travel credit, Priority Pass airport lounge access, and 3x earnings on dining and travel purchases make it worth the higher annual fee.
Most importantly though, Reserve cardholder points are worth 1.5 cents each when booking travel through the Chase travel portal, whereas Preferred cardholders will only get 1.25 cents of value. That 1.5 cent valuation applies to all points you earn, including those earned with other cards.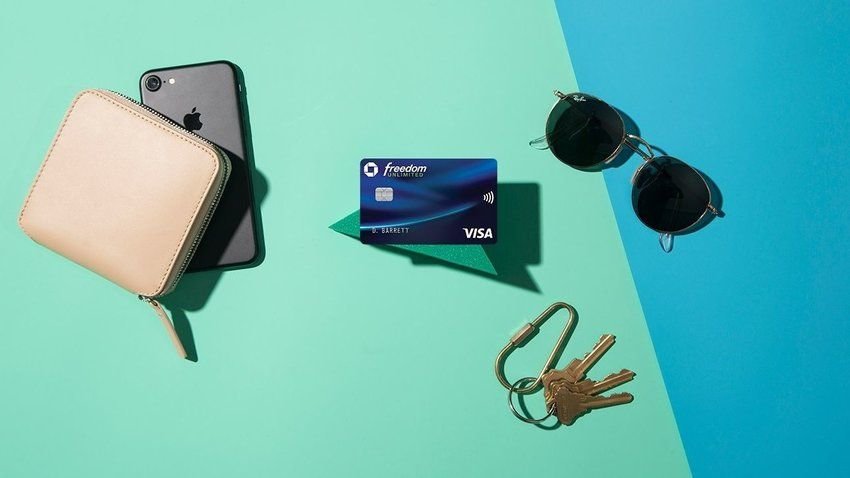 Whether you chose the Sapphire Reserve or the Sapphire Preferred, you'll only earn 1 point per dollar spent on any purchases outside of the travel and dining bonus categories. Instead, you should get a Freedom Unlimited as soon as possible, and use it on all of those other purchases.
The no-annual-fee Freedom Unlimited is, on its own, a cash-back card, and earns 1.5% cash back on all purchases, with no exclusions. But if you have a Sapphire card connected to your Chase account, you'll be able to convert your Freedom Unlimited cash back into Ultimate Rewards Points, and move them into your Sapphire card's account. That means you can earn 1.5 points at a minimum on everything you purchase, a 50% boost to your non-travel and dining purchases.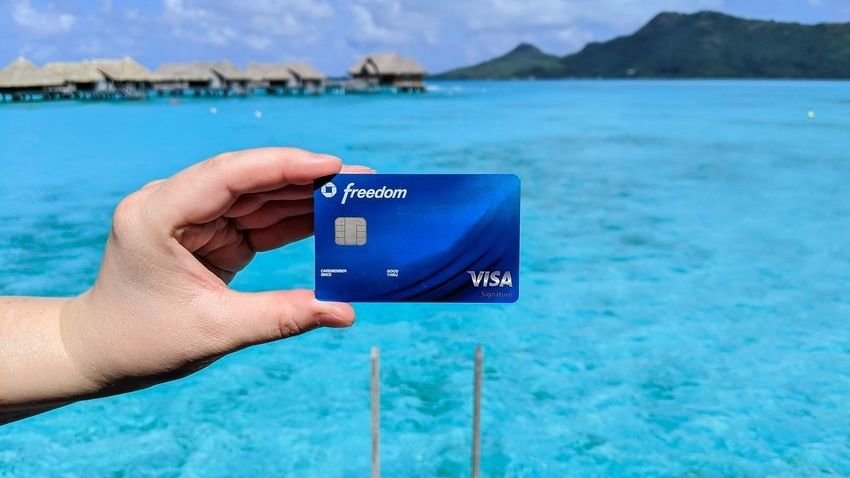 Like the Freedom Unlimited, the Freedom card is a no-annual-fee cash-back card, but with a twist. While it only earns 1% back on most purchases, it'll get you a full 5% back on rotating purchase categories every quarter. For example, from January to March, it might be 5% back at gas stations and public transit. From April to June this year, it's grocery store purchases and gym memberships.
Each quarter, you'll have to activate your bonus (Chase sends out emails to remind you), and your 5% back is limited to your first $1,500 in eligible purchases, but you can still convert your cash back into Ultimate Rewards points if you have an Ultimate Rewards-earning card. So if you maxed out the bonus category for a given quarter, you'd earn $75 in cash back from your $1,500 in bonus spending, which you could turn into 7,500 Ultimate Rewards points, which would be worth approximately $150 based on The Points Guy's aforementioned valuation. That's a 10% return on your bonus category spending!
Step 4 (Optional) - Get an Ink Business Card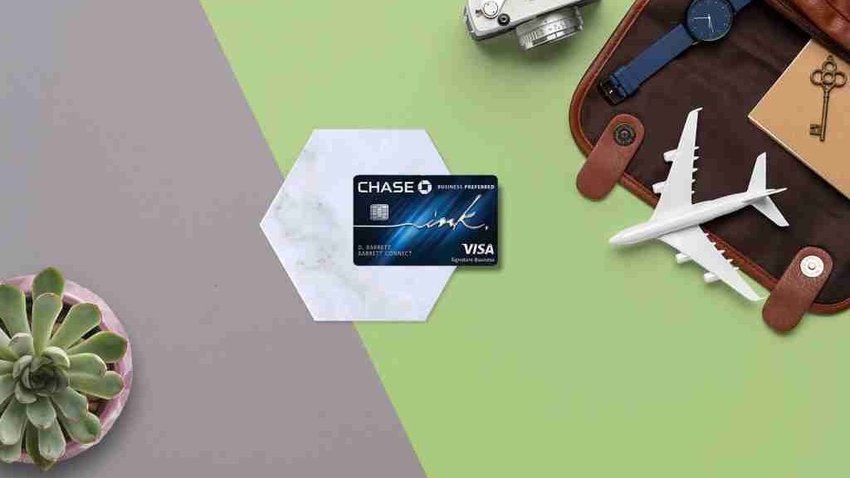 If you run a small business, or even perform occasional gig economy work and want to keep your business expenses separate, you should consider adding an Ink Business card to your wallet as well. The Ink Business Preferred currently has a 100,000 Ultimate Rewards Point welcome bonus (though you'll have to spend $15,000 on purchases in three months to get it), and features unique bonus earning categories like online advertising and shipping services.
The no-annual-fee Ink Business Cash and Ink Business Unlimited Credit Card are essentially business-branded versions of the Freedom and Chase Freedom Unlimited cards, respectively, but come $500 welcome offers after spending $3,000 in the first three months, which can be converted into 50,000 Ultimate Rewards Points.
Stockpile Points
Once you have all the cards in your wallet, you'll need to get used to pulling out the right one for a given purchase. I find that after a little practice, it's fairly easy to pick the right card using a three-step thought process:
Is this purchase eligible for 5x points this quarter on the Chase Freedom card? If so use it, if not...
Am I paying for dining or travel? If so, use the Sapphire Reserve or Preferred. If not...
Use the Freedom Unlimited.
If you're disciplined enough to use the right card for every purchase, and if you remember to combine your points online through the Ultimate Rewards dashboard, you should earn a minimum of 1.5 Ultimate Rewards points per dollar on every purchase, and in many cases, a lot more.
Even if you can't use those points right now due to the COVID-19 crisis, this is a great time to build up your points balance, and start planning how to redeem your points for first class flights, five star hotels, or the round-the-world trip of your dreams.
---
Editorial Disclaimer: Opinions expressed here are the author's alone, not those of any bank, credit card issuer, airlines or hotel chain, and have not been reviewed, approved or otherwise endorsed by any of these entities.
Photo via The Points Guy