Forget sanitized malls with their chain stores and air-conditioned food courts: if you really want a memorable shopping experience, you need to visit a market. Some offer a wide range of goods, while others specialize in something particular, such as food, books, antiques, or flowers. Equally compelling for people-watching or aimless wandering, these markets might even help you unlock the secrets of what makes a place tick. Here are a few of the coolest markets in the world you might want to check out the next time you're passing through.
Grand Bazaar - Istanbul, Turkey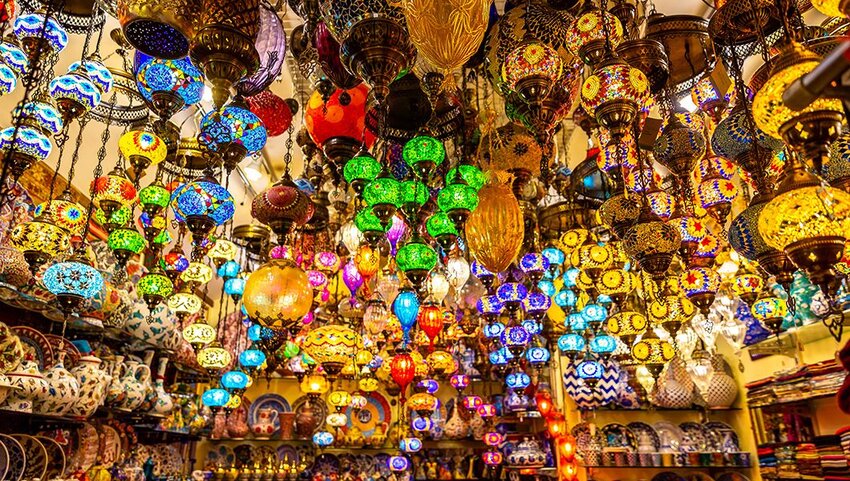 Boasting more than 60 streets and approximately 4,000 stores, Istanbul's Grand Bazaar is one of the world's largest covered markets. Sultan Mehmed II ordered its construction in the mid-15th century, meaning that it's also among the planet's oldest. Since then, it's been hit by five significant fires and, in 1766, a devastating earthquake. Each time it has been rebuilt, coming back stronger than ever. Today, the market is thriving and attracts many millions of visitors each year. Four main gates lead into the market, where vendors tend to congregate according to what they sell. Shop for pretty much anything, including kilim rugs, brass lamps, leather goods, clothing, and jewelry. When you start to slow down, a glass of Turkish tea will provide the ideal pick-me-up.
Cheese Market - Alkmaar, the Netherlands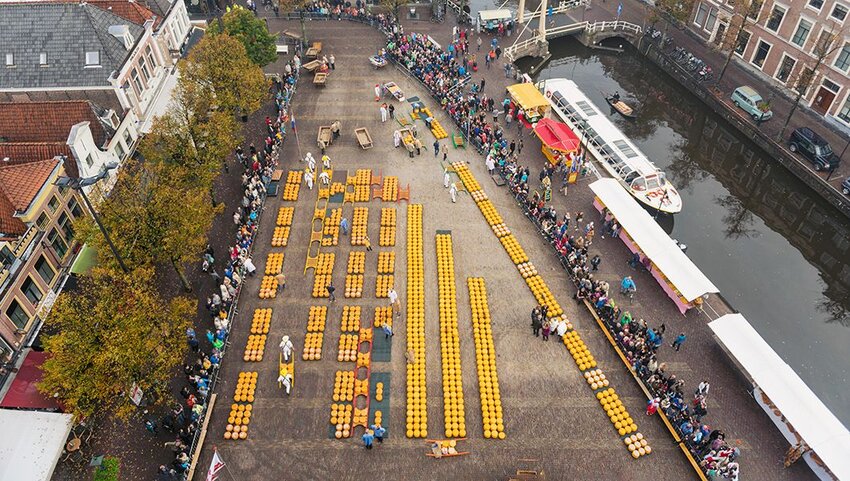 The Netherlands boasts many enticing markets, including Rotterdam's impressive Markthal with its fabulous ceiling mural and the canal-side flower market in Amsterdam. However, you shouldn't come to the country without paying a visit to Alkmaar, home to a historic market selling cheese. Written records confirm that cheese was sold here in 1622, but that the market probably wasn't the town's first, as it was granted official weighing rights in 1365 and a cheese bearers' guild was formed here in 1593. Continuing a centuries-old tradition, pairs of cheese carriers carry loads of up to 350 pounds on specially designed barrows slung on shoulder straps. These days, the market takes place on Waagplein every Friday throughout the summer.
College Street Secondhand Book Market - Kolkata, India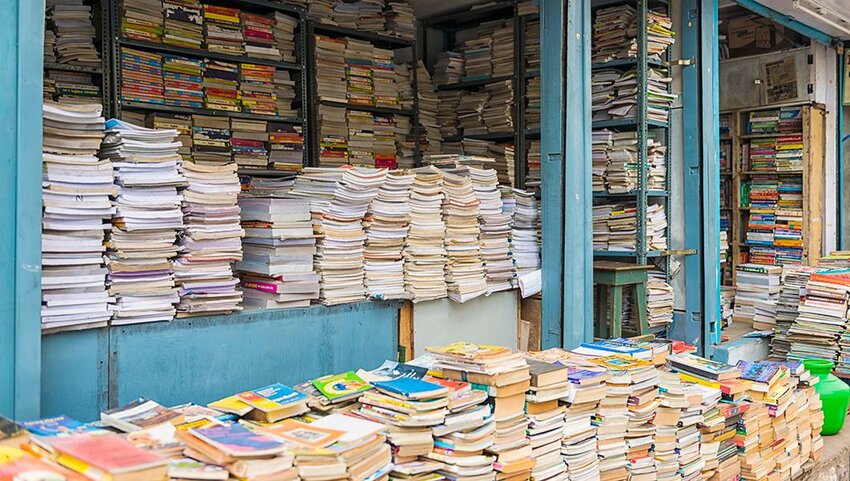 Since the founding of Hindu College (now Presidency University) in 1817, College Street has been synonymous with education. More than two centuries later, it is home to many universities, colleges, and other educational establishments in Kolkata. Locals call it Boi Para (Colony of Books) and this street draws avid readers, students, and scholars from far and wide. While many of India's top publishing houses are represented here, it's the many secondhand book stalls that elevate College Street into a must-see visitor destination. Here, you can find everything from well-thumbed academic texts to coveted first editions. Friendly bargaining is encouraged and stallholders take little prompting to chat about literature, politics, science, or religion.
Damnoen Saduak Floating Market - Ratchaburi, Thailand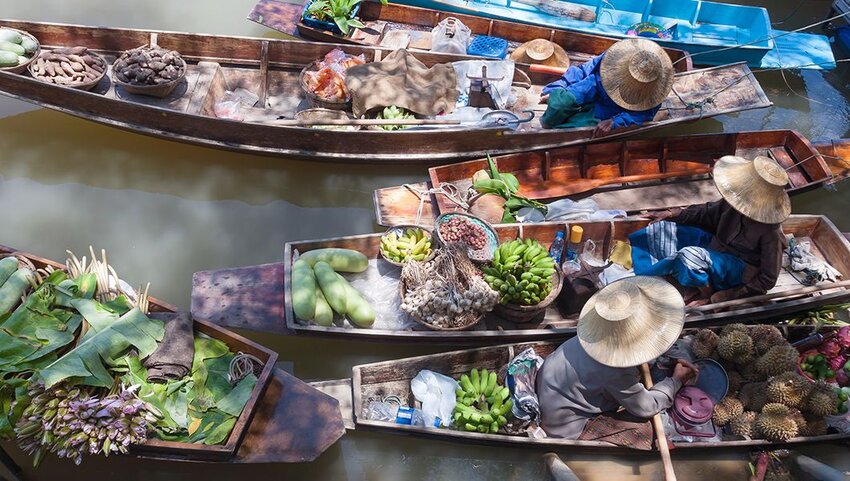 The Damnoen Saduak Floating Market has been an established tourist attraction in Thailand for more than five decades. Admittedly, it's not the most authentic market you'll find in this Southeast Asian country, but its convenient location just 60 miles from Bangkok ensures its enduring popularity with day trippers. Officially known as Lad Plee, the market takes place on the Damnoen Saduak Khlong (khlong means canal). Vendors dress in a traditional mo hom shirt and wide-brimmed hat called a ngob. They perch on small wooden boats known as sampans, many of which are piled high with colorful fruit and vegetables. Other boats are floating street food stalls. Sales are made on the water, though you can remain on dry land if you prefer.
Karakol Animal Market - Kyrgyzstan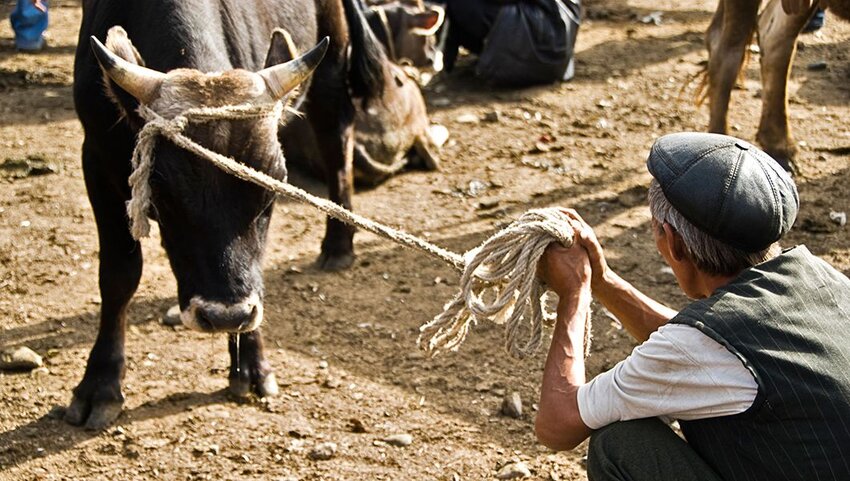 Almost half of Kyrgyzstan's population make their living from agriculture, so it's no surprise that buying and selling livestock is taken very seriously in this Central Asian nation. On Sunday mornings, farmers descend on the town of Karakol for its sprawling animal market, one of the largest in the country. The open-air bazaar is loosely divided into two sections: one for sheep, the other for cows and horses. While larger animals are tethered to stalls, it's not uncommon to see locals haggling for a sheep off the back of a battered-up truck or even in the trunk of the family sedan. Tourists are welcome to watch the proceedings, but it's advisable to don rubber boots to cope with the muddy conditions.
The Souks of Fez - Morocco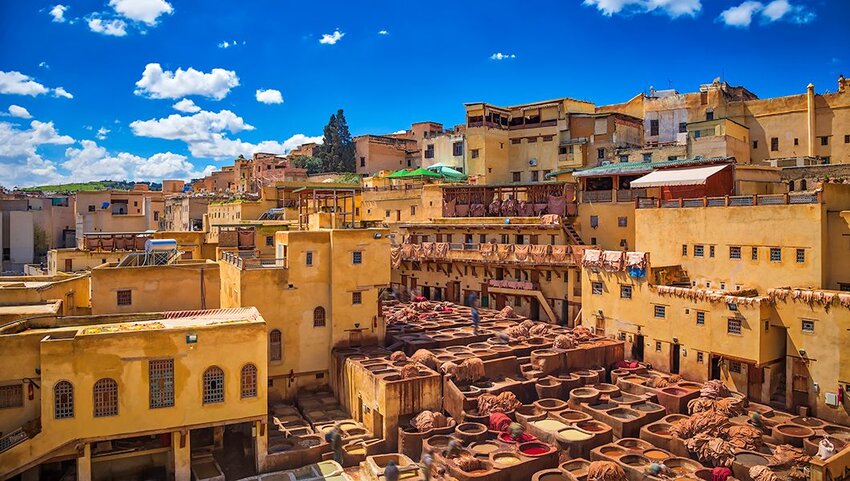 If you hear someone calling "Balak balak!" in the streets of Fez, move aside. In the largely car-free medina in the ancient Moroccan city, donkey-drawn carts are the primary means of moving goods in and rubbish out. They travel at speed, and if you don't want to become a casualty, you'll let them pass. It's just one of many things that make this historic souk a must for travelers, along with labyrinthine alleyways that lead who knows where. Prep for a multi-sensory experience and allow yourself to get lost, both physically and figuratively. Mitigate the pungent smell of ammonia that pollutes the air around the souk's working tanneries with a nose bouquet of mint, or let the clatter of metalworkers guide you toward stalls selling bowls, teapots, and lanterns.
Columbia Road Flower Market - London, UK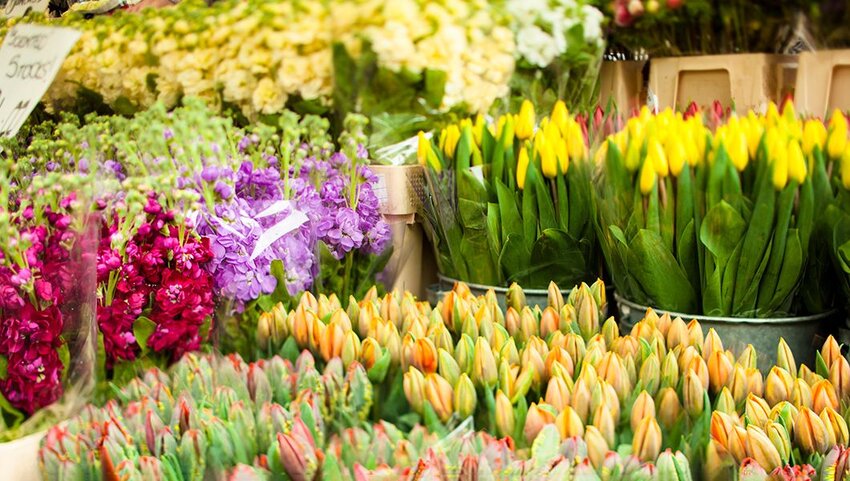 London's market tradition goes way back – foodie favorite Borough Market, for instance, can trace its history back to the 12th century. Markets are littered across the British capital. Rummage for antiques or vintage clothing on Portobello Road, enjoy street entertainment from musicians and magicians at Covent Garden or admire the splendid architecture of Leadenhall Market in the heart of the City. One market that's often overlooked, however, is Columbia Road Flower Market. It takes place on Sunday mornings in Bethnal Green, an East London neighborhood within easy reach of trendy Hoxton and Shoreditch. Stallholders hawk colorful flowers and pots of herbs in front of 19th-century storefronts, with the best plants to be had when the market opens at 8am. Hang around for brunch and then head over to nearby Brick Lane and Spitalfields to make a day of it.