For some cruisers, it's all about the time on the ship, enjoying the pools, dining, and entertainment. But if you stay on board the entire journey, you'll miss out on all the incredible opportunities on dry land. Cruises allow you to experience multiple appealing destinations while staying in the lap of luxury with access to everything you need right on board.
When choosing the right cruise, you'll want to consider the ports. Most have plenty to offer, but the best cruise ports in the Caribbean will feature stunning beaches, adventurous activities, historic sites, and tasty local fare. Here are a few of our favorites.
George Town, Grand Cayman, Cayman Islands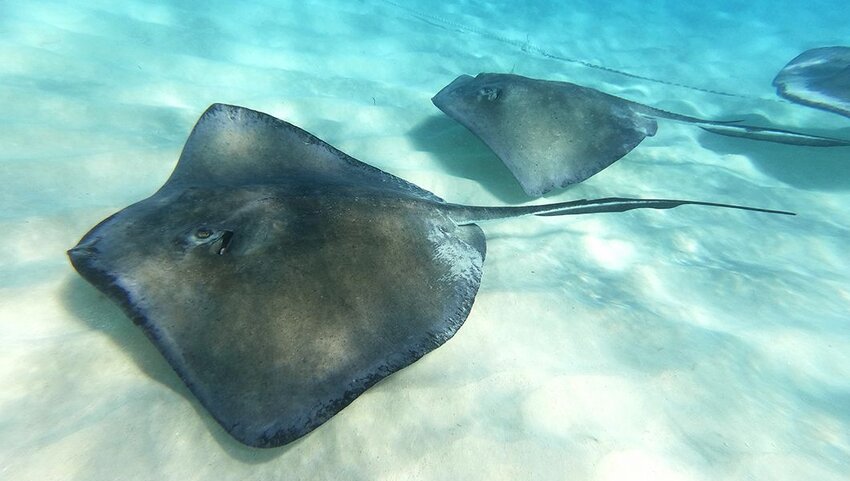 Grand Cayman is always a highlight for Caribbean cruise passengers, with many ships anchoring just outside the capital city of George Town. The city sits at the end of Seven Mile Beach, a blindingly white stretch of pristine sand that's often named among the best beaches in the Caribbean. When you're done working on your tan, there are many shops for a little retail therapy, but the highlight here is Stingray City. Boat tours are available that will take you to the group of shallow sandbars located about 25 miles off Grand Cayman Island. You'll be surrounded by gentle stingrays that you can swim with and even feed.
Bridgetown, Barbados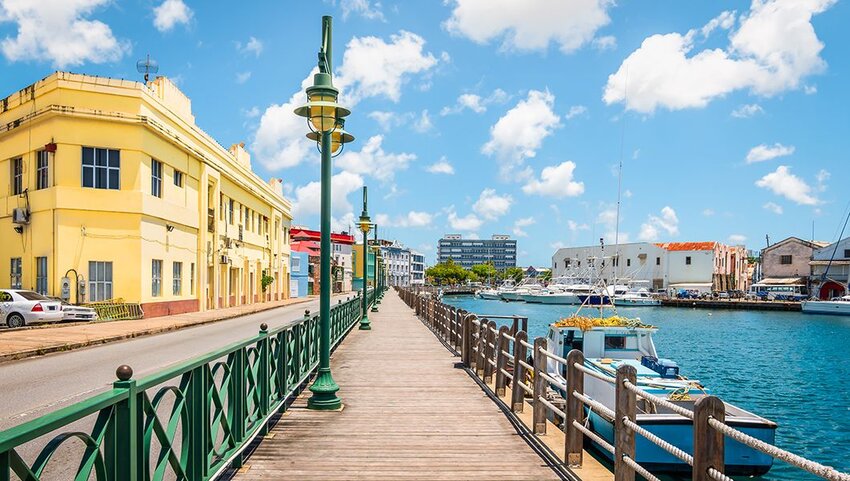 The easternmost island in the Caribbean, Barbados is known for its postcard-perfect coral sand beaches edged by brilliant, turquoise waters. If your ship docks in Bridgetown,  embark on a 30-minute walk or a short cab ride to Carlisle Bay where you'll find outstanding snorkeling that makes it well worth the effort. The vibrant reef is full of colorful marine life and there are even shipwrecks within 650 feet of the shore.
Barbados is often called the culinary capital of the region and you'll find lots of delicious eats to sample in Bridgetown, from fried plantain and fresh grilled fish to macaroni pie. The British colonial city is known for its historical downtown that features an 18th-century cathedral and hosts a wide range of shopping venues.
San Juan, Puerto Rico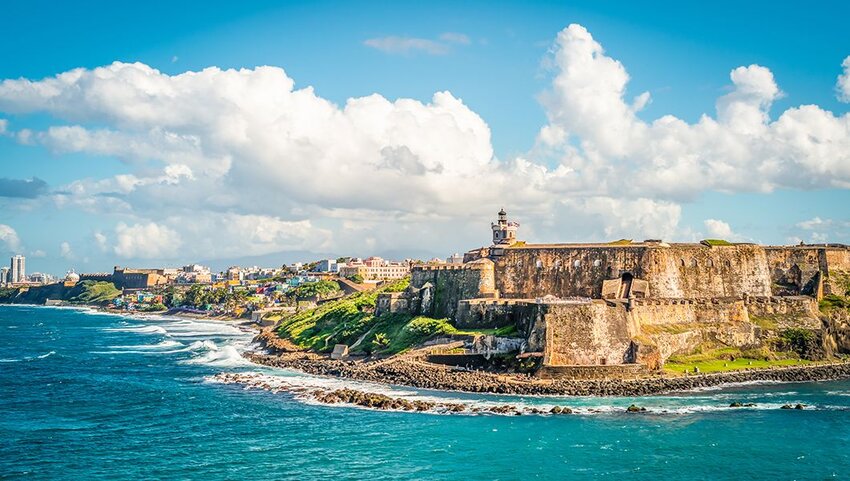 One of the most picturesque ports to visit while cruising, San Juan's port is located just steps from Old San Juan which dates to the 16th century. Position yourself on deck when you dock to catch sight of the city's two historic forts situated along the water. Incredibly atmospheric, with some 500 years of Spanish history leaving its mark, the cobbled streets of Old San Juan are lined with pastel-colored colonial buildings while Plaza de Armas sits at its heart. Fort San Cristobal is within easy reach and offers magnificent views, rising nearly 150 feet above the sea. Built in the 18th century, it's made up of several levels, each of which is walled, and ingeniously designed to slow any attackers. A stroll along Paseo la Princes at dusk is a must for enjoying a glorious sunset. The wide promenade stretches from the docks to Raices Fountain.
Ocho Rios, Jamaica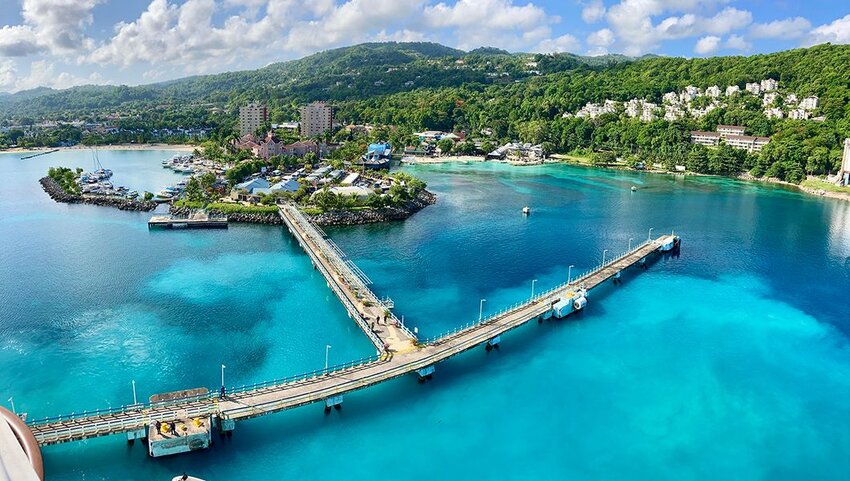 Located on the northern coast of Jamaica, Ocho Rios is of the most scenic areas of the island, and a favorite among Caribbean cruises. A nature lover's paradise, from here, you can easily reach spectacular Dunn's River Falls, a series of terraced falls that cascade some 600 feet. Just a few miles northwest of the port, you'll hear the thundering roar of the falls before you see them, and once you arrive you'll discover small, tranquil pools that are ideal for cool, refreshing dips.
Visitors will also find shops selling a variety of Jamaican-themed items right outside the dock along with local food vendors. Don't miss the chance to sample traditional Jamaican fare like jerk chicken, best washed down with Ting, a grapefruit soda.
Cozumel, Mexico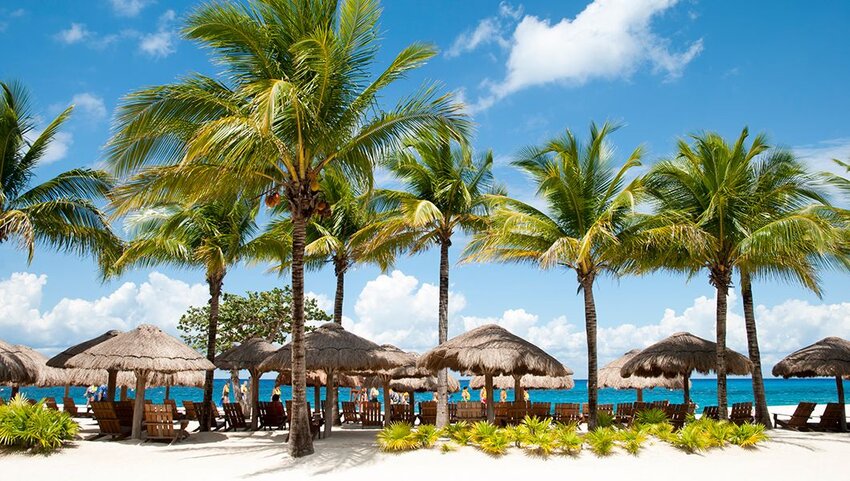 Western Caribbean cruises visiting Mexico typically stop at Cozumel, one of the country's major cruise ports. Located about 12 miles from Playa del Carmen off the southern tip of the Yucatan Peninsula, the island offers a wide range of activities, many of which involve its beautiful beaches and water sports, like snorkeling and diving. Just southwest of the island is the world's second-largest reef system, with an impressive array of tropical fish and other marine life. Shore excursions often include trips to the ancient Maya site of San Gervasio, ATV tours, and dolphin encounters. It's also possible to hop on the ferry and visit Playa del Carmen, which includes Tulum's 11th-century Mayan ruins.
St. Thomas, Virgin Islands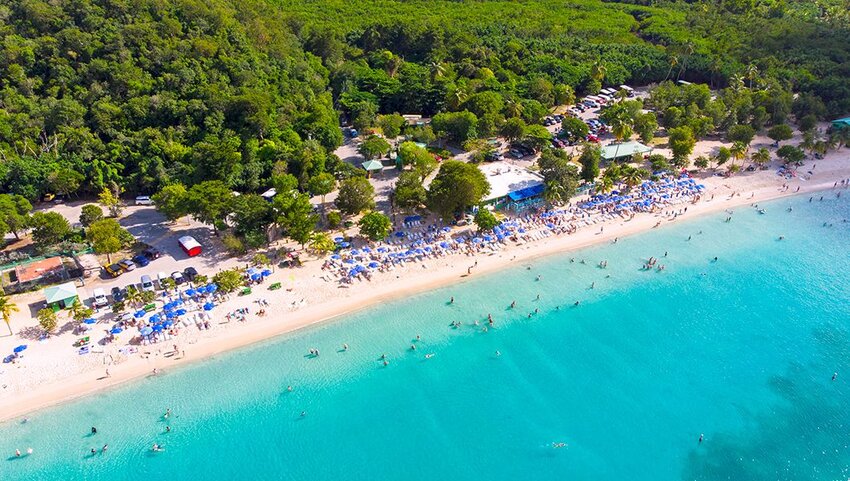 Located in the Eastern Caribbean, St. Thomas is one of the three largest U.S. Virgin Islands, renowned for its chalk-white sandy beaches and sparkling turquoise water. Two ports with piers make it easy to disembark and immediately start exploring. Magens Bay Beach is consistently ranked as one of the world's best stretches of sand and can be accessed by shore excursion or a 20-minute taxi ride from either port. Rent kayaks, paddle boats, snorkeling gear, and beach chairs while the water is clear and calm, ideal for floating around under the Caribbean sun.
History buffs will want to wander the cobblestone streets with colorful colonial architecture and historical landmarks like Bluebeard's Castle and Fort Christian in the main town of Charlotte Amalie.
Roatan, Honduras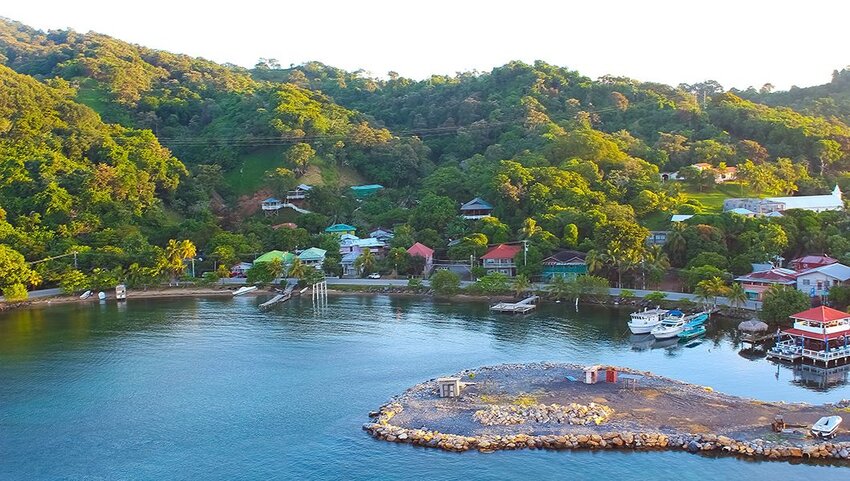 One of the three Honduran Bay Islands, Roatan is in the Western Caribbean. It's renowned for its snorkeling and diving, with the Caribbean's largest barrier reef providing one of the best underwater worlds on the planet. Cruise ship passengers disembark near West Bay Beach which offers crystal-clear blue water with vibrant coral, sea turtles, and colorful fish. Horseback riding is available right on the beach, andeven beginners can enjoy as you'll learn the basics before heading out with an experienced rider for a gallop along the sand. A short taxi ride or a tour can bring you to Gumbalimba Park to whizz across a zipline over the jungle, home to Capuchin monkeys and macaws.