No matter how fulfilling and exciting we find it, traveling can also be exhausting. When planning a vacation, therefore, it's always a good idea to bolt on a few days with nothing planned to rest and unwind. But where should you go? Here are our picks for seven of the most relaxing spots in South America.
Mancora, Peru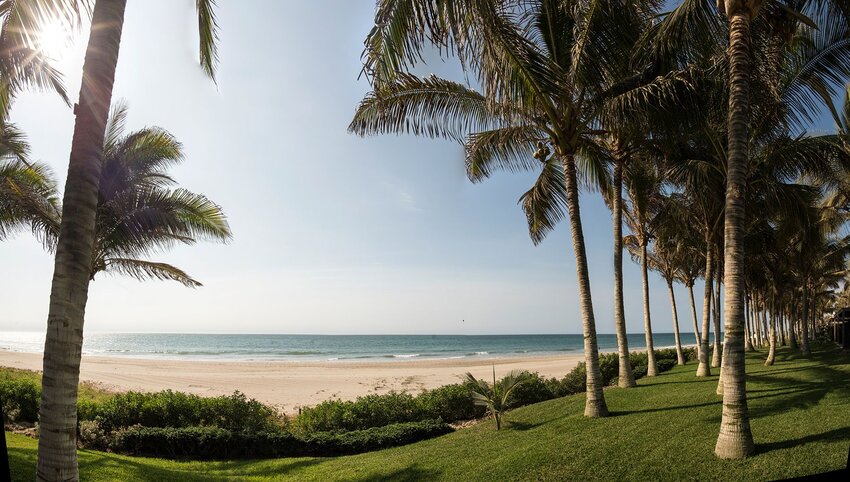 Most visitors to Peru fix their sights firmly on Cusco, Machu Picchu, and the Sacred Valley – and rightly so. But when you're done admiring the Incas' handiwork, head north to this overlooked gem on the Pacific Coast. Mancora is a laidback beach town that's especially great for surfing – book a lesson if you're a novice. However, its broad strip of sand also makes this the ideal place to kick back and do next to nothing, except perhaps go for a swim. Along the coast between  Mancora and its neighbor Vichayito, you'll find plenty of accommodation, from swanky resort rooms with private plunge pools to rustic guesthouses with thatched roofs.
Zona Cafetera, Colombia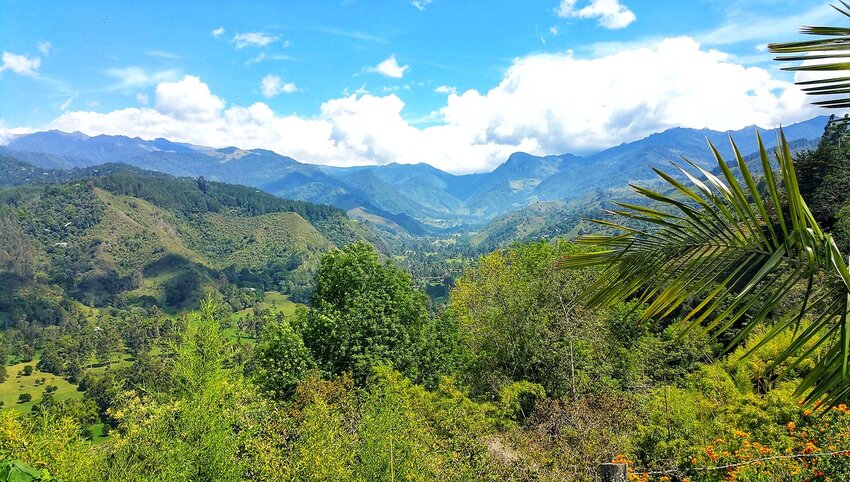 A working coffee farm in Colombia's Zona Cafetera might not sound like the obvious choice for a relaxing break. Nevertheless, it's the ideal place to chill out. Find yourself a hacienda hammock and as you swing gently, take in the extraordinary beauty of the rolling hills that stretch before you. Watch idly as emerald green hummingbirds flit to and from their hanging feeders and a gentle breeze toys with the tall, skinny wax palms that grow here. If you can summon up the energy to move, the verdant countryside that surrounds you is ideal hiking territory. But no one will blame you if all you can muster is a request for another cup of coffee.
Chiloé, Chile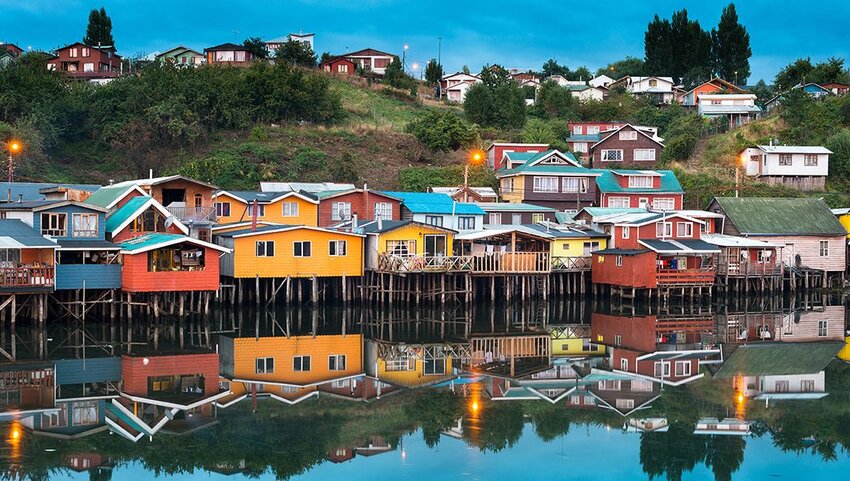 The Chiloé archipelago is a restful place, sometimes shrouded in mist, often rainy, but always beautiful. There's no shortage of leisurely activities to fill your time. UNESCO-listed wooden churches and an abundance of colorful waterfront stilt houses called palafitos beckon casual explorers. In this maritime community, you're never very far from the water, whether that's aboard a boat in the hope of spotting blue whales and Magellanic penguins or slipping silently along the rivers of rural Chepu in a kayak. Alternatively, while the local fishermen busy themselves catching seafood for your dinner, hole up in a secluded cabin and allow yourself the luxury of doing nothing.
Mendoza, Argentina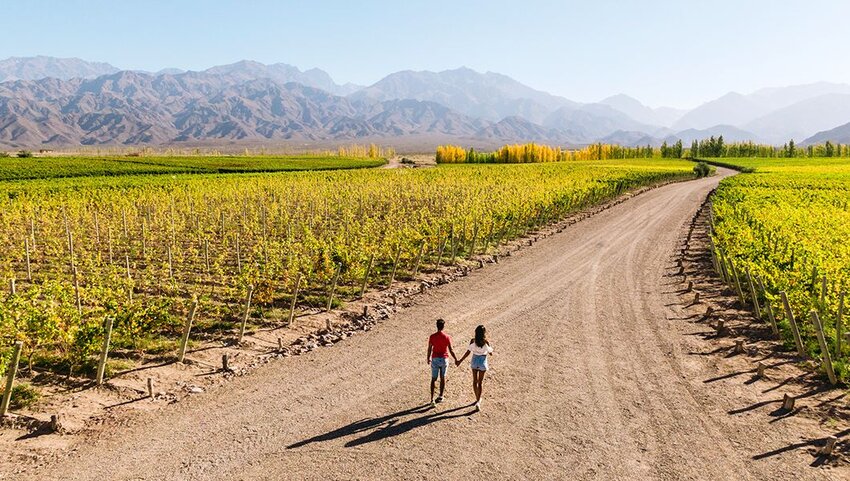 The Mendoza region is Argentina's largest wine producer. High-altitude vineyards litter the slopes that make up the foothills of the Andes. Hundreds of wineries await oenophiles, who flock to areas such as Lujan de Cuyo and the Uco Valley in search of premium quality reds. Many of the area's hotels, lodges, and guesthouses look out over the vines and to the snow-capped peaks of the Andes beyond. All that's required of you is to crack open a bottle of Malbec, sit back and enjoy the view. Some even double as spa and wellness retreats, where you can balance your food and alcohol consumption with massages, facials, and detox treatments.
Baños, Ecuador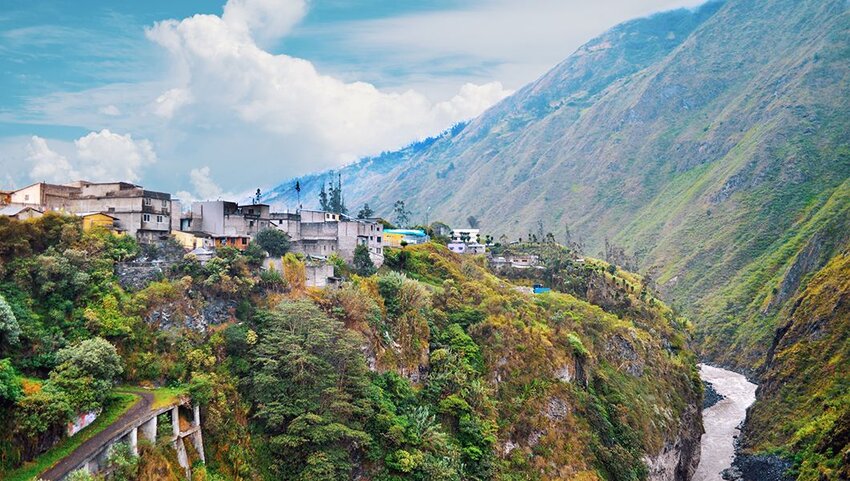 Baños de Agua Santa, located in Ecuador's Central Highlands, is also proof that finding a spot for relaxation doesn't always have to equate to a trip to the beach. This popular town is an adventure sports hub, known for high-adrenaline pursuits like whitewater rafting, canyoning, ziplining and, most famously, a go on the Swing at the End of the World. But as the name suggests, it's also famous for its baths, which are fed by geothermal heat generated by nearby Tungurahua volcano. Take a dip beside the Cascada de la Virgen waterfall as you let the warm water melt away your stress.
Colonia del Sacramento, Uruguay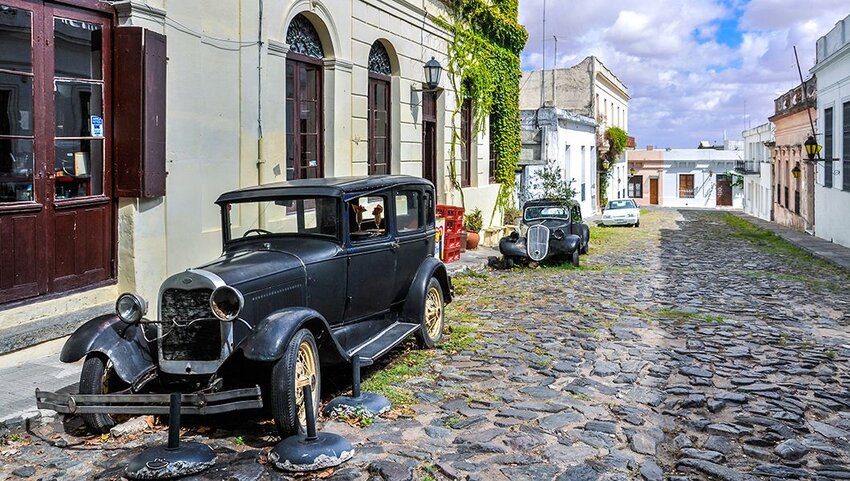 As you stroll along the peaceful streets of Colonia del Sacramento, it feels like time has stood still. Vintage cars are parked up on the cobblestones, a few still roadworthy, others long expired. It's hard to imagine the hustle and bustle of Buenos Aires on the opposite bank of the River Plate as you potter among Colonia's upscale boutiques and sip coffee at its pavement cafés. Many of those you see around you are day-trippers from Argentina, but as the porteños and their visitors board the ferry back to the busy city, linger a while. The sunsets here are truly magical.
Ilha Grande, Brazil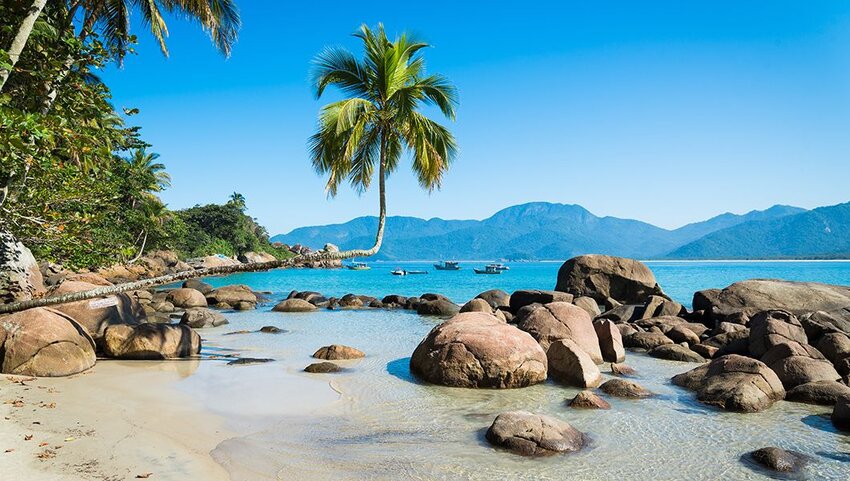 It wouldn't be an exaggeration to say that Brazil's beaches are legendary, but though you might be tempted by Rio de Janeiro's famous Copacabana or Ipanema beaches, they're far from tranquil idylls. Instead, head over to Ilha Grande, an hour and a world away. Sunbathers and snorkelers will agree that this tropical retreat delivers. Gorgeous Lopes Mendes Beach is backed by verdant hills and shady almond trees, with powdery white sand that slips effortlessly between your toes. Another head-turner is secluded Parnaioca Beach, whose boulder-strewn sand contrasts exquisitely with the turquoise sea. Even by Brazil's exacting standards, these are exceptional – relaxing spots that prove paradise truly does exist.